10x1 – Feuer auf See
James, Norman, Sarah and Mandy are having a race to Pontypandy Point when Norman spots a horse. Before long the horse flies past the rest with a wailing Norman on board...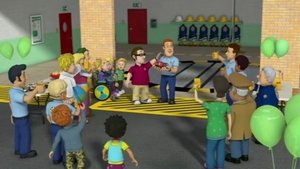 10x2 – Fußball gegen Wissenschaft
Fireman Sam's birthday present starts whizzing around Pontypandy out of control. This results in Hannah, James and Dilys falling into the sea with a big birthday cake.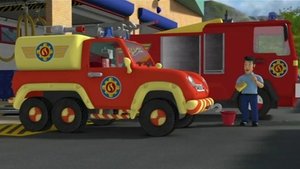 10x3 – Das große Käse-Wettrollen
Norman has a great idea for turning Gareth's cardboard dragon into a real fire-breathing dragon using a pack of matches...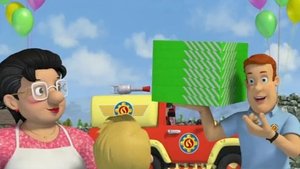 10x4 – Auf dünnem Eis
James makes Sam, Sarah and Hannah a Pizza which was one of Bella Lasagne's recipes. Since Hannah never knew who she was, Bronwyn told her that she had her own Café once in Pontypandy (still seen opposite from Dilys shop) and had since moved to Newtown. Gareth turns up at the Wholefish Café asking for help with food at a party down at the railway station and James volunteers to help. At the Ocean Rescue Centre, Arnold and Ellie are proceeding with their fire service training by changing into their ocean rescue uniforms as quickly as possible. However, Elvis manages to get the zip on his life jacket stuck. At the Cafe, James, Sarah and Hannah have made lots of pizzas but are struggling to fit them in the oven so Sarah suggests cooking them in the oven upstairs and cooking some at Hannah's house. Back at the fire station, Arnold and Ellie are now changing into their animal rescue uniforms whilst Station Officer Steele is trying to get the Ocean rescue uniform off Elvis. After that Elvis quickly changes into the Animal rescue uniform and gets that stuck too. Sarah James and Hannah arrive back at the Cafe only to find that it's on fire. Station Officer Steele sends Sam, Penny, Arnold and Ellie to fight the fires whilst Elvis gets out of his uniform. Once the fires are out, Hannah forgets that there's pizza's in the oven at her house and worries that they could be on fire too, so a late Elvis rushes there on Mercury and puts out the last fire. With the pizza's all burnt, there's no food left, so Sam fetches 2 surprises: 1. Fresh pizzas and 2. The return of Bella Lasagne who everyone is surprised to see.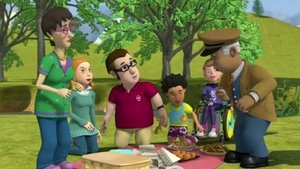 10x5 – Der zauberhafte Normansky
Norman is looking after Auntie Phyllis' dog, but a simple game of fetch turns bad when Lady Puffle-Paws gets caught up in the river's current.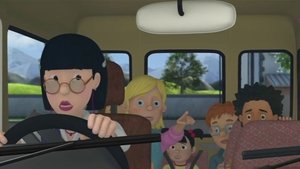 10x6 – SOS auf Pontypandy Eiland
Whilst on the way to the ruins, Trevor's bus breaks down. Trevor tries fixing it but he disconnects the brakes, and when Mrs Chen helps out she ends up driving the bus out of control.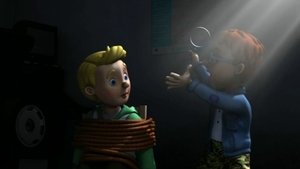 10x7 – Gefahr im Fluss
Norman is making a spy movie and has James do all the stunts, but each stunt leads to trouble.
10x8 – Die beste Pyjama-Party aller Zeiten
Lizzie heads off to the fire station and tells her daughter Hannah to keep a fox in its cage. As Lizzie heads to the station with Sam, Norman shows up at the Veterinary Clinic and tells Hannah that foxes are like dogs. Despite her promise, Hannah opens the cage and the fox runs off. It's up to the two of them to catch the fox before Lizzie returns.
10x9 – Wal in Sicht
While trying to outdo each during a spooky party, Sarah and James put themselves and their friends in terrible danger.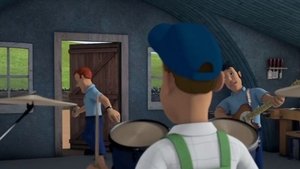 10x10 – Lämmchen fliegt davon
Elvis and Mike break up their band to form solo acts. But when Mike's guitar machine falls apart during a show, it causes a fire.
10x11 – Das supergruselige Frostmonster
It's a big day at Pontypandy park. The fire crew is about to have a football game with some of the Pontypandy citizens. But when Norman takes a pizza out of the oven, hot bits of charcoal come out too, causing a pizza box to catch fire. Norman then sets a hill on fire when he throws the blazing pizza box on the ground.
10x12 – Der Pontypandy-Gokart-Cup
Sam and Penny are called into action after Mandy gets trapped in some mountain caves while in search of a bat. .. _
10x13 – Balance auf dem Baumhaus
CGI-animation. Boyce puts the crew through a rigorous fitness routine. Several of them are injured, which causes a problem when a fire breaks out.
10x14 – Wer schafft den Rekord?
The children are going up the mountains to see the Nothern Lights. Unfortunately, their train ends up on fire and without a driver. Can Sam and the team brave the blizzard to save the children in time?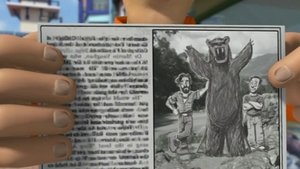 10x15 – Die Feuerwand
Moose and Tom take the Pontypandy Pioneers on a wilderness outing. When building bears from sticks and twigs, Moose's competitive nature takes over and he builds a giant bear. Disaster strikes when Moose accidentally knocks the bear on to the fire and then in to their tent!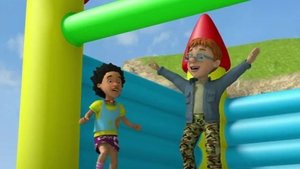 10x16 – Gefangen in der Schlucht
While Penny is away, Elvis' cousin Jerry Lee Cridlington from Newtown arrives to help out. Meanwhile, Norman and Mandy drift out to sea in a bouncy castle.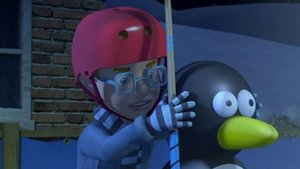 10x17 – Mandy und die Seeschildkröte
Mike organises an ice rink at his house so the children can play hockey since it's a snowy day in Pontypandy. However, he doesn't secure the floodlights when comes to night time and they all topple over and cause a fire.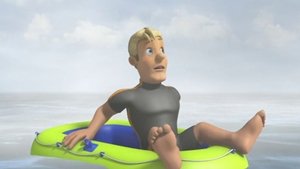 10x18 – Der Schatz von Pontypandy Pete
Charlie feels that his children are more impressed with Tom Thomas than they are of him. When Tom finds himself drifting away in a dinghy, Charlie helps to find him using his years of expertise as a fisherman.
10x19 – Verirrt in den Pontypandy Bergen
Bronwen is staging a synchronised swimming spectacular starring Sarah, James, Mandy and Norman to mark the reopening of the lido. But Norman accidentally starts a fire.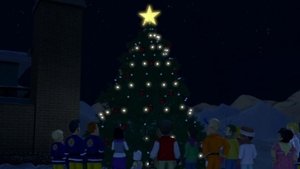 10x20 – Hund gegen Katze
Gareth takes the children up into the mountains to give them a magical Christmassy Christmas surprise. Unfortunately, there's a blizzard on its way.
10x21 – Ameisenalarm
Know what this is about? Be the first one to add a plot.
10x22 – Die Liebesboten
Norman loudly trumpets his latest venture - "a big top circus" in the park, which he promises will be "the greatest show on Earth".
10x23 – Bühne frei für Feuerwehrmann Sam
Ben and Hannah compete in the kayaking challenge together, but Ben runs into trouble.
10x25 – On Thin Ice
The residents of Pontypandy are all gathered in the park for the annual town festival. What could possibly go wrong?
Quelle:
themoviedb.com