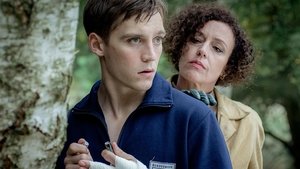 1x1 – Quantum Jump
Martin Rauch is recruited by the HVA. He is trained, receives a cover, Moritz Stamm, and moves to the West where he becomes a lieutenant in the West Germany army. When his cover might be compromised, extreme measures are taken.
Gesehen von 16 Usern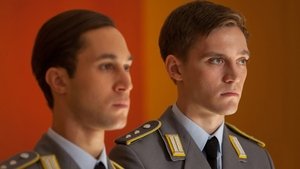 1x2 – Brave Guy
Martin is ordered to break into the hotel room of a high-ranking NATO official and steal a top-secret report.
Gesehen von 16 Usern
1x3 – Atlantic Lion
While at a NATO conference in Brussels, Moritz gets his first "Romeo" assignment: to seduce the head security analyst's secretary, Linda. General Edel and his new aid bond on a trip to Brussels to meet with the top brass. Lenora emerges to tell Moritz that his mother needs a kidney transplant. She takes his blood to see if he might be a match. Back in East Berlin, Annett moves in to take care of Ingrid, at Lenora's suggestion, and reveals that she is pregnant with Martin's baby. When Moritz reconnects with Linda, a secretary he met earlier in Bonn, he sleeps with her ...
Gesehen von 16 Usern
1x4 – Northern Wedding
Martin's bug in Linda's desk is discovered by accident. Yvonne encounters Martin and Linda. Martin and Linda spend some quality time together, when he reveals his identity to her.
Gesehen von 15 Usern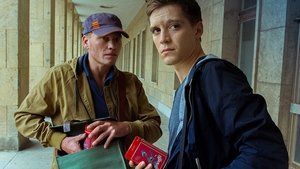 1x5 – Cold Fire
Martin continues being careless about revealing his cover identity. Although he wants to quit, he changes his mind when his sick mother is helped by the Government.
Gesehen von 15 Usern
1x6 – Brandy Station
Martin's pregnant girlfriend visits him in the hospital to try and change his mind. General Edel finds out that his son Alex has gone AWOL. Martin needs to fix Alex's mess.
Gesehen von 15 Usern
1x7 – Bold Guard
Martin informs his agency that Able Archer is just a drill. He hence tries to prevent them from attacking but only gets threats in return so he's forced to blow his cover. Annett finds out about Martin and Yvonne.
Gesehen von 14 Usern
1x8 – Able Archer
Martin manages to cross the border to West Germany. He first confronts both Yvonne and Annett and then reports to HVA. Lenora continues to believe in Martin and tries to stop the attack.
Gesehen von 13 Usern